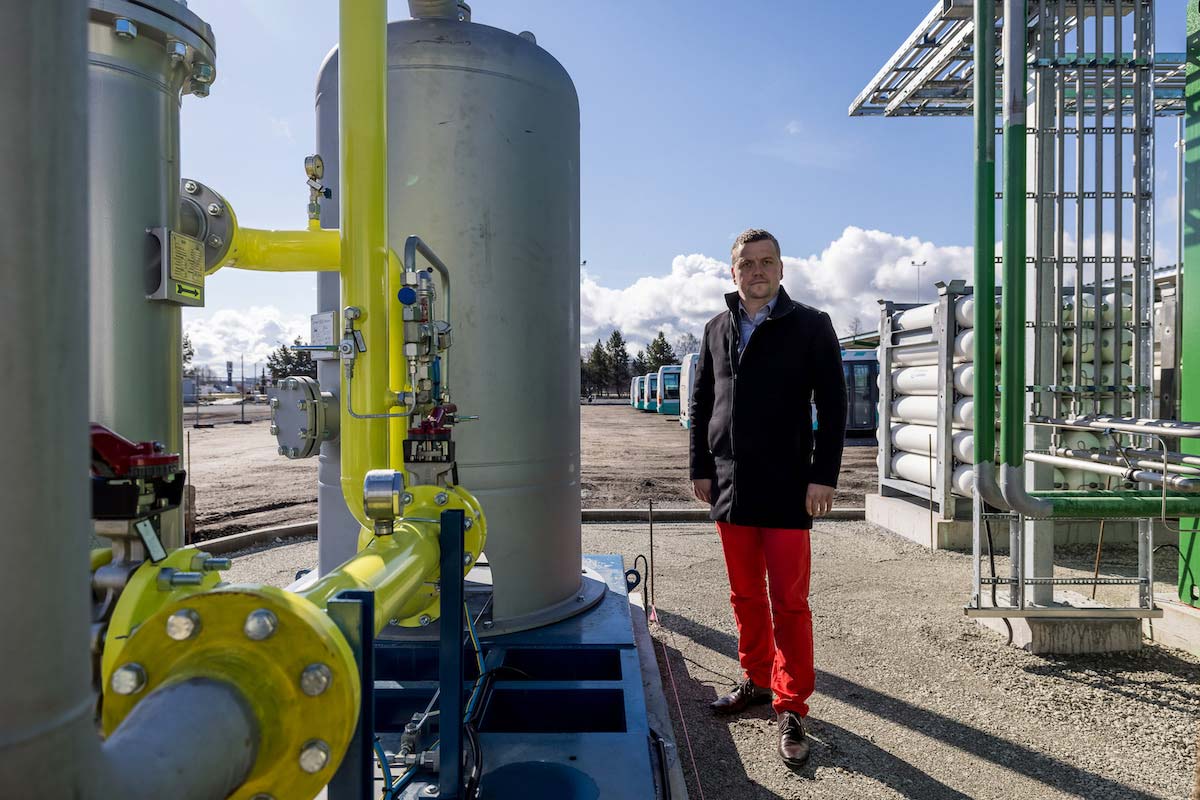 Glimstedt advises on the construction of a biomethane plant in Aravete
Glimstedt is advising Bioforce OÜ, an energy company, on the construction of a biomethane plant in Aravete. The plant will be a modern and environmentally friendly biomethane production unit, with a total investment of €4 million, and is expected to be operational early next year.
"The climate targets of the European Union and Estonia are increasingly pushing us to use green fuels. This is particularly important in transport, where Estonia's fuel consumption per GDP is double the European average.
Therefore, we see great potential for environmentally friendly and domestic biomethane, especially as demand for green gas in Estonia is expected to grow exponentially in the coming years." said Henry Uljas, member of the Bioforce board.
Uljas explained that they are not building the new plant from scratch, but it will be built next to the existing Aravete Biogas OÜ production unit, which currently produces heat and electricity from biogas. "As a result of joint discussions with Aravete Biogas, we came to the conclusion that instead of cogeneration, it makes more sense to focus on biomethane, which is currently in great demand in Estonia," Uljas said.
So Aravete Biogas is investing €1.3 million to build a new pre-combustor, a new secondary digester and a woodchip boiler, which are necessary preconditions for the production of the new fuel. Bioforce, on the other hand, will invest €2.7 million to build a production unit capable of purifying biogas and turning it into biomethane. "The result will be a fuel with the same calorific value as natural gas, but which is completely environmentally friendly and can be used, for example, in public transport," said Uljas.
Bioforce will start setting up a new production facility this autumn. The plant is expected to start producing biomethane in January 2022. It will employ around a couple of dozen people during the construction phase, with an estimated seven permanent jobs remaining in Aravete Biogas and Bioforce Aravete afterwards.
Bioforce OÜ is an energy company established in 2017 with three main business lines: biomethane production, compressed natural gas (CNG) refuelling and wastewater treatment solutions. More than a year ago, Bioforce Infra, a subsidiary of Bioforce, won the refuelling contract for compressed natural gas buses for Tallinn City Transport and built the largest compressed natural gas filling station in the Baltics at the St. Petersburg Road bus terminals. A similar filling station is also to be built at the Kadaka Road bus terminals.
In 2012, Aravete Biogas OÜ set up the largest agricultural biogas plant in Estonia at the time in Aravete, using agricultural by-products to produce heat and electricity. Half of the company is owned by Aravete Agro AS and half by Baltic Biogas OÜ, the latter owned by U.S. Invest AS.
Source: Bioforce
Author: Marko Pikani