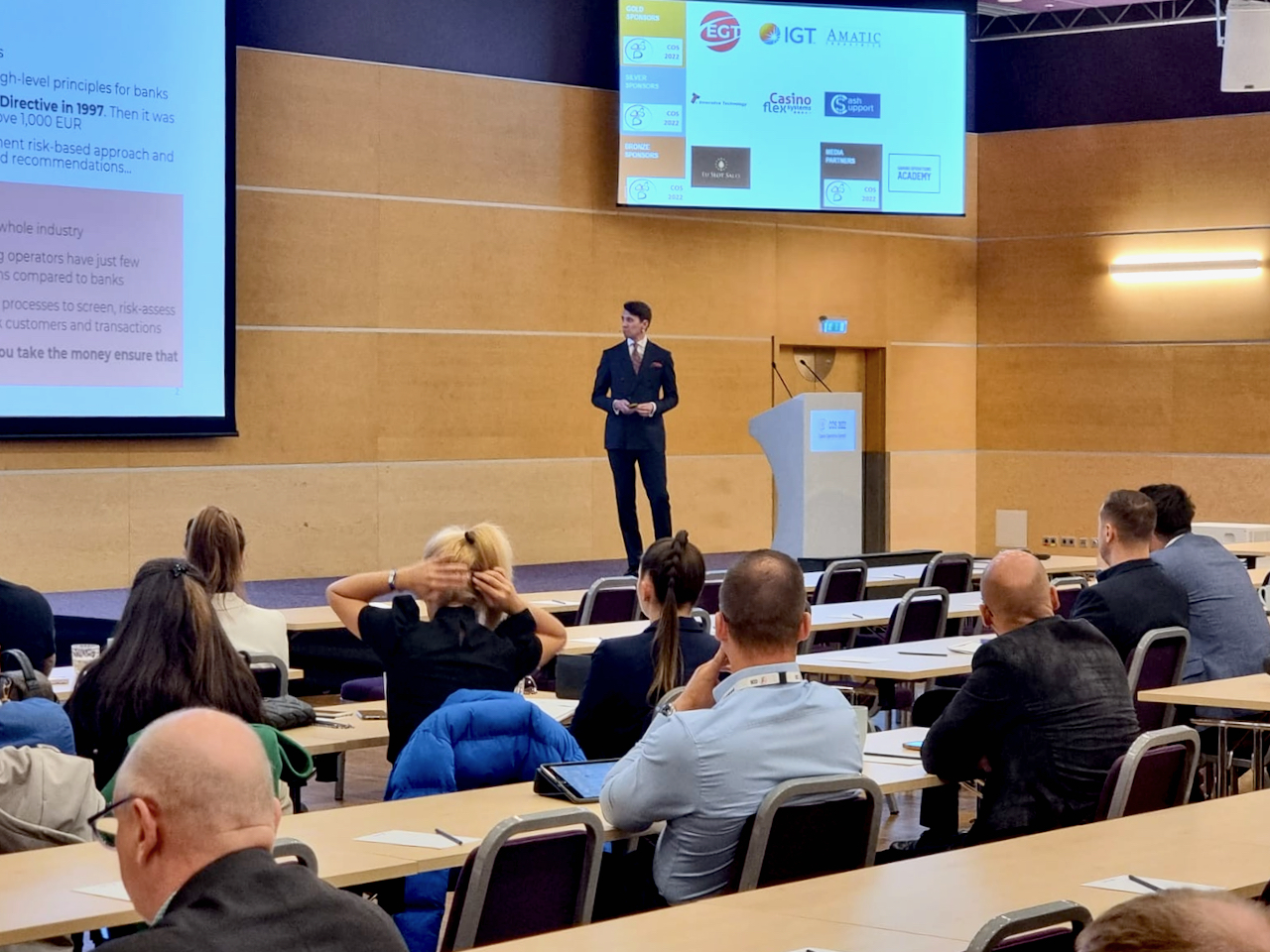 Key takeaways from Casino Operations Summit
During the Casino Operation Summit, a leading gaming conference in Europe, Glimstedt's of Counsel Aleksandr Kostjukevits presented his thoughts on the anti-money laundering and know-your-customer challenges faced by the gaming sector.
Casino Operations Summit is a three-day annual conference tailored to European multi-channel (land-based and online) gaming operators. Aleksandr Kostjukevits, Glimstedt's Of Counsel, was invited to present his views on anti-money laundering and know-your-customer procedures (AML & KYC) areas to more than 250 gaming executives from across Europe.
According to Aleksandr, AML has grown in a large industry, which is forced to develop even more as the legal framework, enforcement actions and budgets of the regulatory institutions are constantly expanding.
The key takeaways on the sector developments are:
The AML industry grows faster than the gaming market. Just the AML software market on its own is supposed to reach $3,5-4,8bn by 2026-2027 with CAGR (compounded annual rate of return) of 12,5%-16%;
From the regulatory standpoint gaming operations have just few exceptions compared to banks with complex processes to screen, risk-assess and track customers and transactions;
Gaming operators are challenged with AML-related obligations resulting in regulatory pressure, customers' spending decrease, raising operating costs and decreasing access to financial system;
In 2020 over €51m in AML fines were imposed on gambling operators globally with the UK being a leader. Median fine imposed on online operators is €1.6m and €0,32m in case of multi-channel operators;
AML fine, even if litigated properly and cancelled, is still a major challenge for an operator and requires top quality reaction from the entire organisation.
How to succeed and set up a working AML system? 
Gaming operators must decide on their risk appetite regarding AML as part of their business strategy. To create long-term value and run a sustainable business, a good AML team can support the company by reducing regulatory pressure, managing negative impact on customers' spending, getting compliance costs under control, and supporting good standing with partners.  It is a challenge which requires building a trustworthy relationship with the regulator, establishing a solid reputation and being an attractive employer with a holistic training system supported by technology and company culture.
Aleksandr Kostjukevits is an Of Counsel with Glimstedt whose focus lies in areas related to investments, strategic advisory and risk management.
Author: Aleksandr Kostjukevits